Watch your cape being made
The Stewart Check Cape pattern is based on the Black and White Stewart tartan, an archive design in classic monochrome tones.
Our designers chose 2ply yarn to create a full and lofty handle for this exceptional piece.
The cape's neck opening has been kept very simple to allow the beautiful base fabric to be the design's main feature.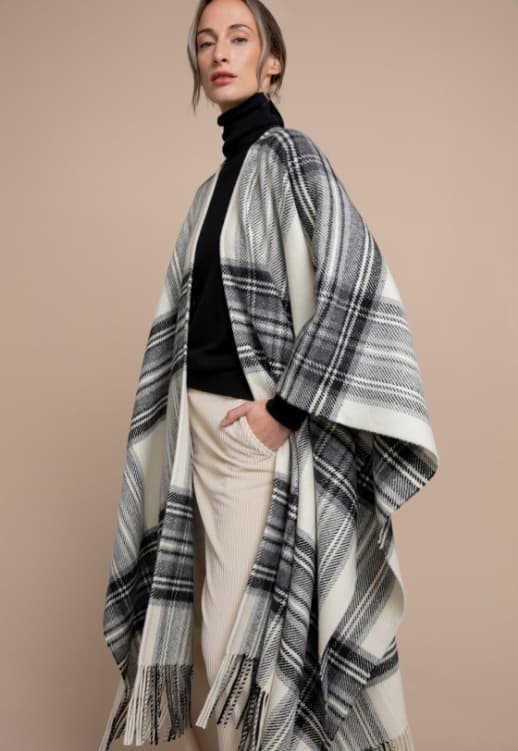 Crafting our Donegal Cashmere Yarn
Making our own Donegal Cashmere yarn is a detailed process that requires numerous alterations to the carding machine and involves adding 'neps' to the base yarn in the final stages of spinning.
Donegal yarn contains more than one colour of fibre and more than one colour of nep – a small knot or cluster of entangled fibres that give Donegal yarn its unique 'speckled' appearance.
After the dying process, the fibre and neps are blended together in the teasing process. After each batch is finished, the teasing line and bins must be cleaned meticulously to avoid neps contaminating the next batch.
The blend is then carded at a much slower speed than usual.
Finally, the yarns are spun and wound onto cones, ready for the next stage in the manufacturing process.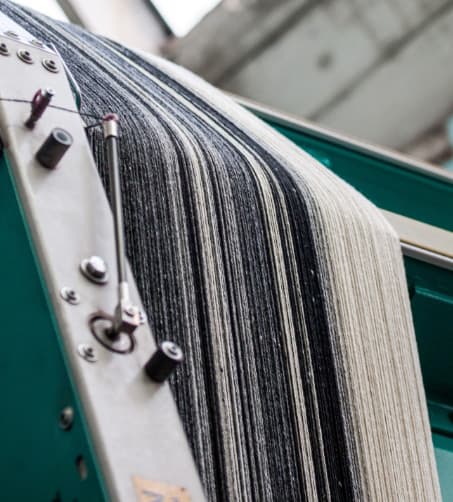 | Component | Provenance |
| --- | --- |
| Fibre | 100% Cashmere |
| Woven Fabric | Woven in Scotland |
© 2006-2023 James Johnston & Company of Elgin Limited.
Registered in Scotland SC022553. All Rights Reserved.