Chapter 3
A commitment to quality: Craftsmanship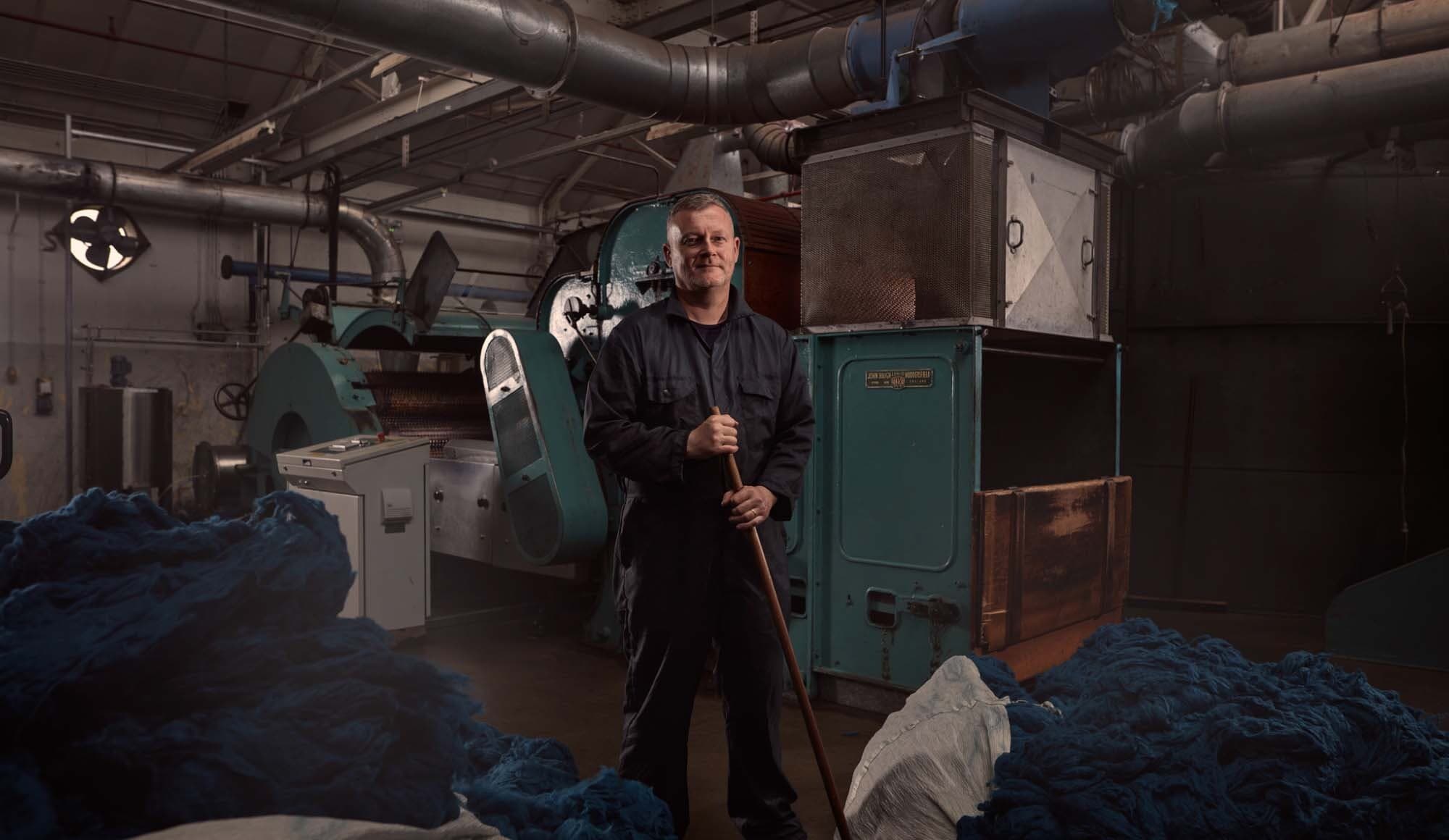 In 1920, after 16 years as a Junior Partner to Charles Johnston, Eddie Harrison becomes our owner. In the process, he redefines Scottish luxury textiles. Our journey from Scotland to the global catwalk begins.
For Eddie Harrison, Scottish craftsmanship was a passion, a creative force and a channel for great artistry.
Craftsmanship, he said, is in the blood. A textile designer and artist, Eddie finds inspiration in the colours and textures of the Scottish landscape.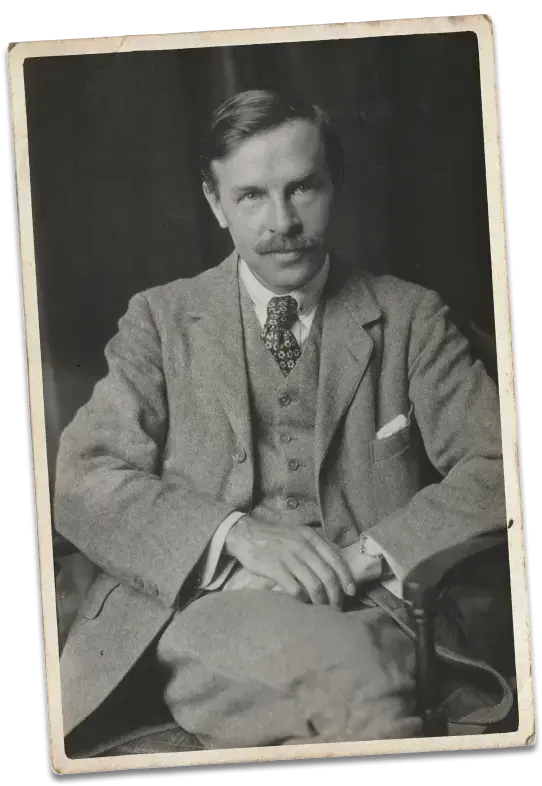 During the 1920s, Eddie transforms Tweed, Cashmere, and Tartan. He creates the lightest possible Cashmere scarves and looser weave Scottish Tweeds for the American climate.
He invents lightweight tweeds for women to wear on the golf course, in the finest London restaurants and beyond.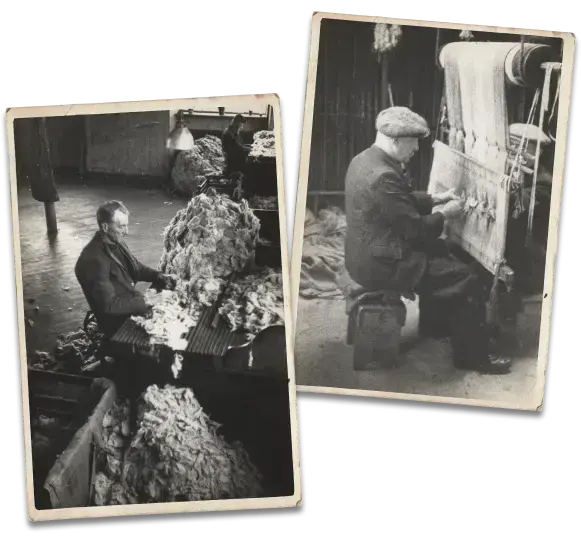 Our craftspeople are at the centre of Eddie's vision. 
The Scottish custodians of 'inherited and traditional skill'. 
He believes in their value. And champions their cause.
He writes papers and travels continents to advocate the preservation of their skills, Encourages their creativity and celebrates their craftsmanship. And he honours them in our logo with a bee to symbolise their industry, teamwork 
and artistry.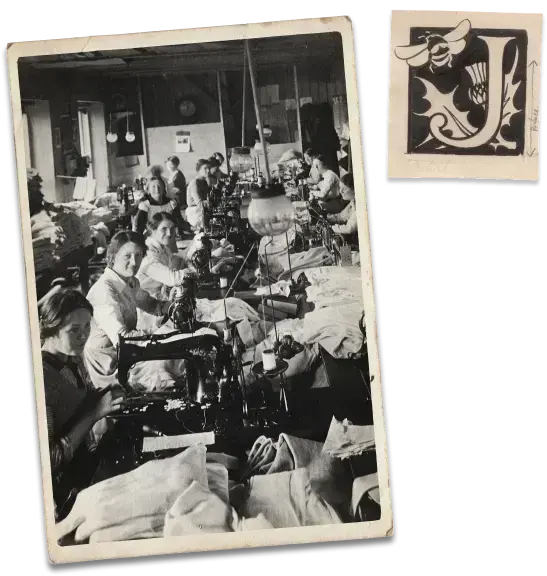 1980. Our brand establishes a knitting mill in Hawick in the Scottish Borders. The mill opens with just five members of staff. 40 years later we are the largest independent employer in the town with more than 300 team members.
Today, our family business continues to invest in people and training the passing of timeless skills from one generation to the next. And in modern technology to complement our craft processes.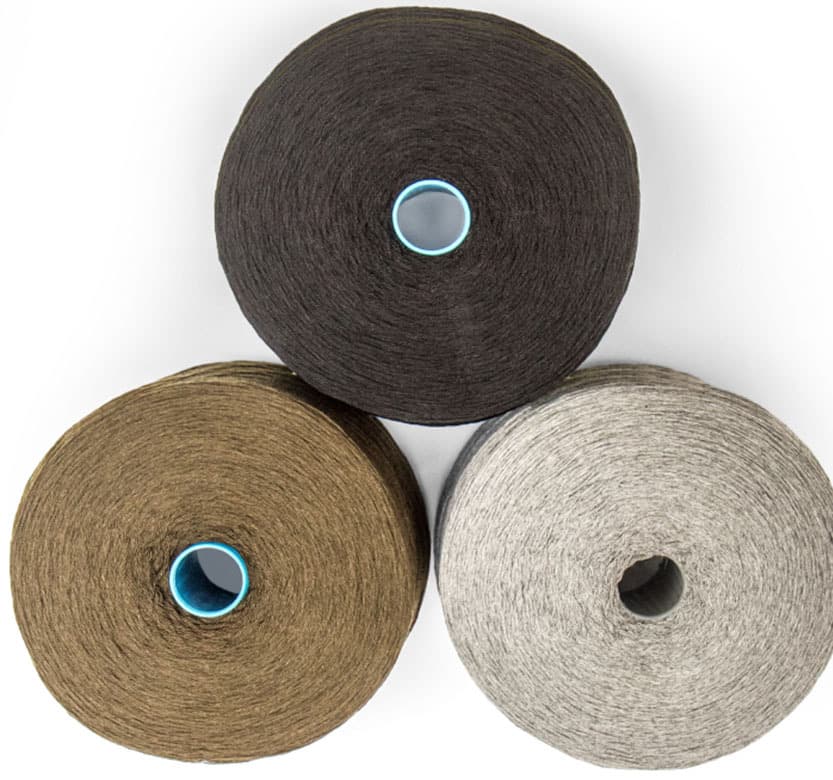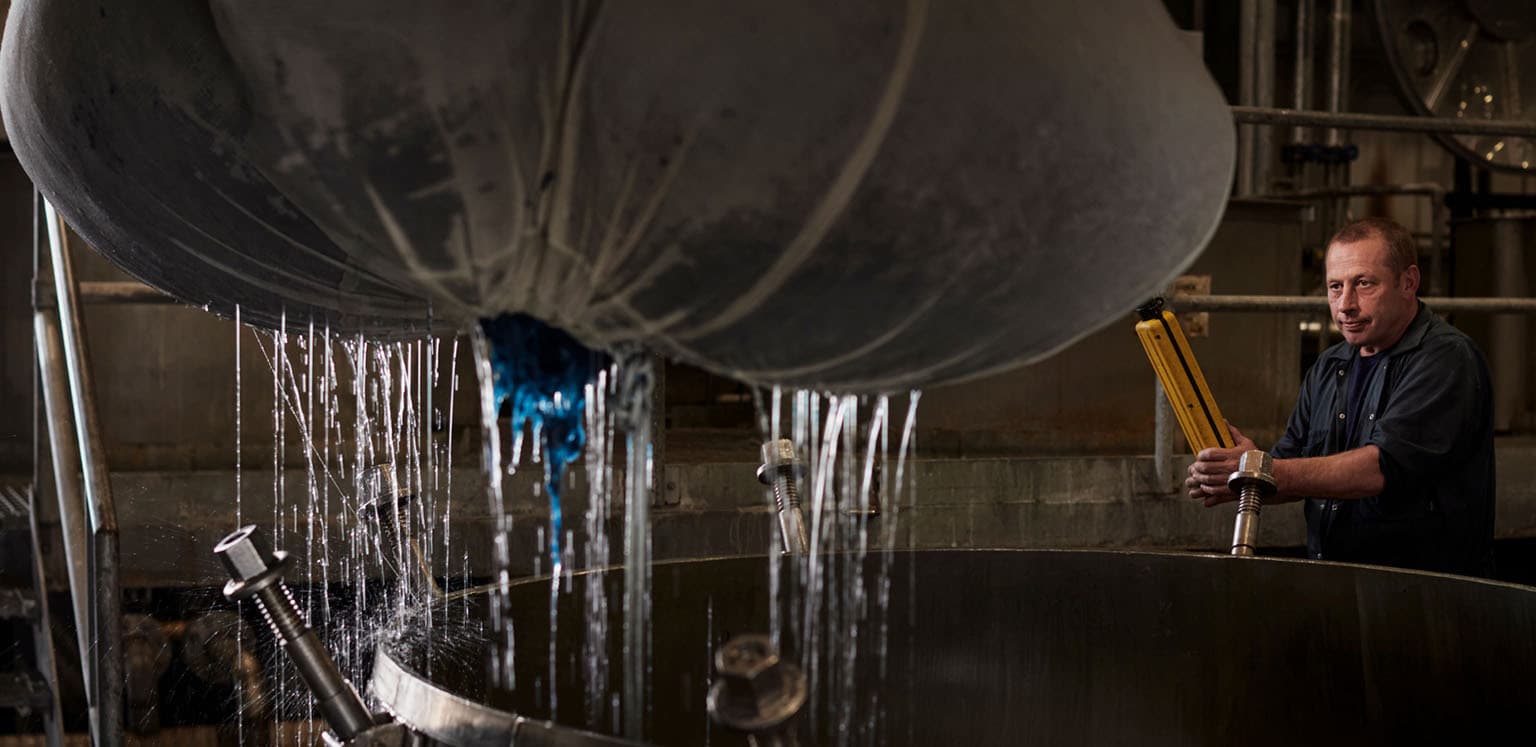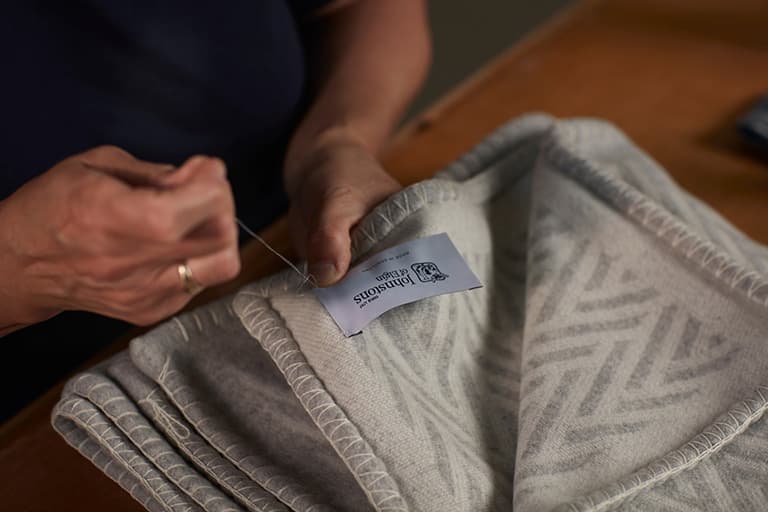 We preserve our unique heritage. We transform our archival designs into contemporary, luxurious products. We grant apprenticeships to people of all ages and train the next generation of exceptional Craftspeople.
We have devised our own recruitment, training, and personal development programme, achieving accreditation for our investment in young people and an award for HR excellence.