5 Reasons to love our Cashmere Hoodies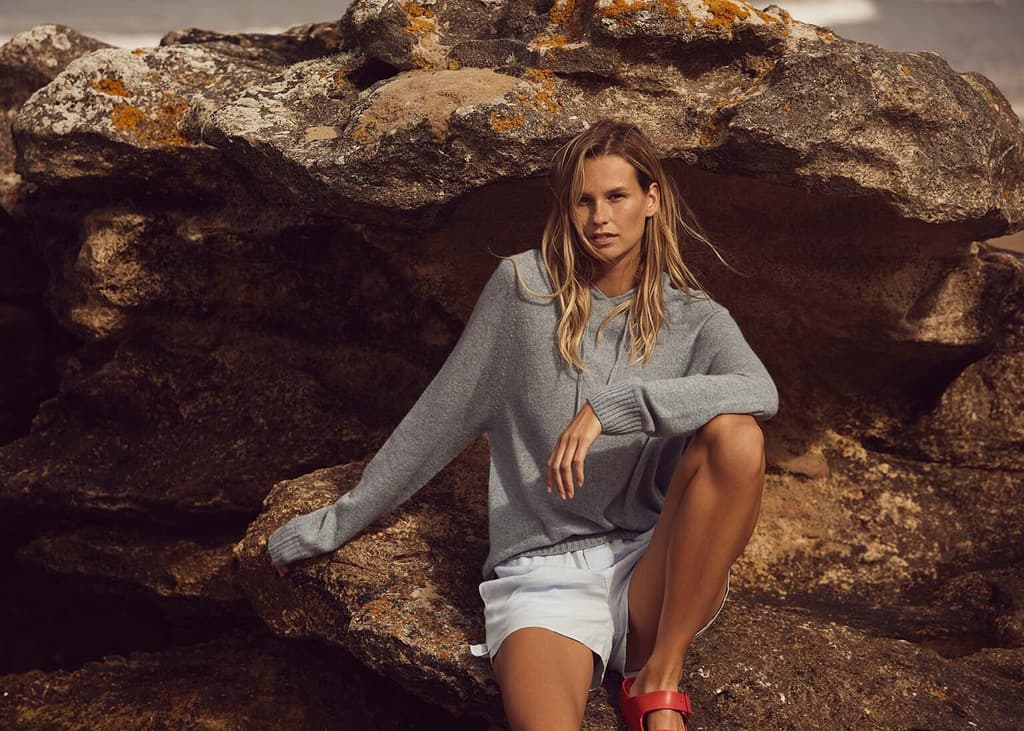 If you're planning a wardrobe refresh, a sumptuous Cashmere Hoody is the only piece you need to add to your capsule. Our flattering, wear-with-anything pieces are not just loungewear; they can take you everywhere you need to go throughout your day (and into the evening, too!). Here are five reasons to love our luxe loungewear must-haves.
YOU CAN ROLL & GO
Our Cashmere Hoodies will take up next to no space in your suitcase or even your hand luggage when you pack for your next trip. Wear it for the journey or use it as an extra layer when it's time for sundowners.
Our Hoodies are versatile
Our men's and women's Cashmere Hoodies provide a layer of extra warmth without adding any bulk to your outfit. You can wear them on their own when the sun is out and layer up in the cooler seasons. Cashmere fibres are temperature-regulating, too, so you won't feel too hot or too cold.
Business Casual
Our fine-knit Hoodies are refined enough to wear with tailored trousers or as a sleek layer underneath a smart blazer. Wear your hoody to bring a little bit of work-from-home comfort into the office.

Investment Dressing
Take a sustainable, 'one-in, one-out' approach to clothes shopping, recycling what you no longer need and replacing it with something that will last. Our Cashmere Hoodies are made with natural, renewable fibres and will last for many years.
You deserve it!
Love your Cashmere Hoody just because you do. Soft, smooth fibres are a delight to wear and our finely crafted designs, in colours that will stand the test of time, will win you compliments, too.
Newsletter
Sign up below for updates about Johnstons of Elgin products, services, stores, events and more. I acknowledge that my email address will be processed by Johnstons of Elgin in accordance with the provisions in our Privacy Policy.