International Women's Day 2023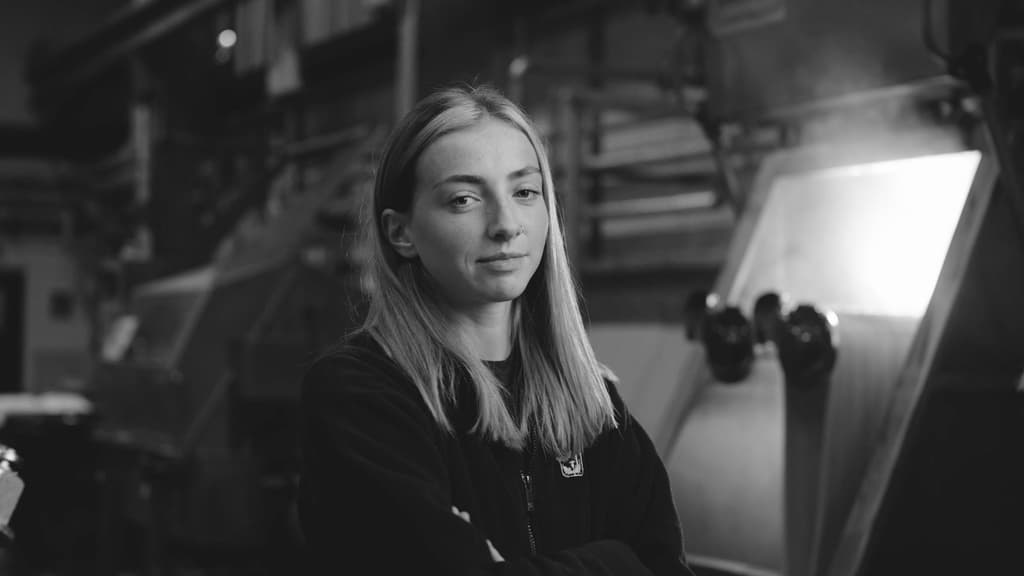 Women have been a driving force at Johnstons of Elgin since Barbara Johnston helped her brother Alexander establish the business in 1797. We have employed craftswomen in our mills since the 1800s, and today, 64% of our workforce is female, led by our Chairman Jenny Urquhart. As we approach International Women's Day on March 8th, a global day celebrating women's social, economic, cultural, and political achievements, we asked three of our female leaders about their career journeys.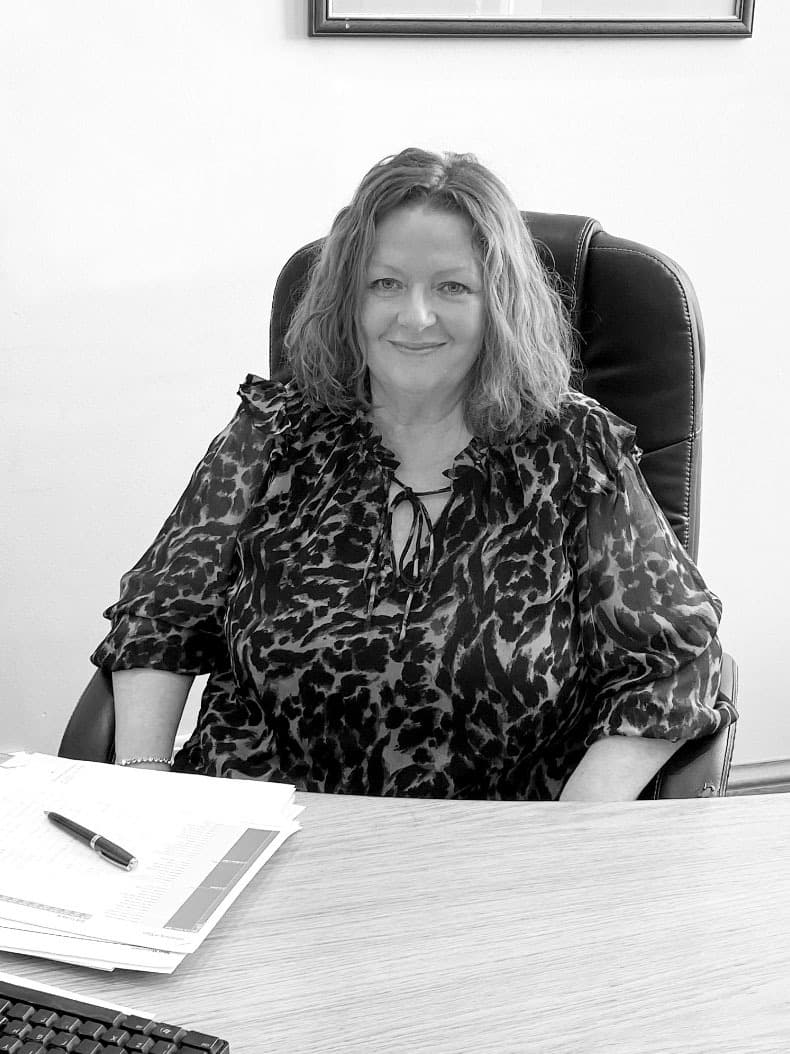 Rose Hamilton has worked in the knitwear industry since she was 16, witnessing first-hand the challenges of economic decline in the 1980s and '90s. Rose joined us in a Customer Liaison and Stock Management role in 2009 and is now Head of Planning and Customer Service.

'We have a collaborative way of working so that everyone's voice can be heard. Progression and self-improvement are very much encouraged at Johnstons of Elgin,' she said.

Rose praised our team's strong female role models, adding, 'The most inspirational is our Chairman Jenny Urquhart; she is held in the highest regard by everyone.'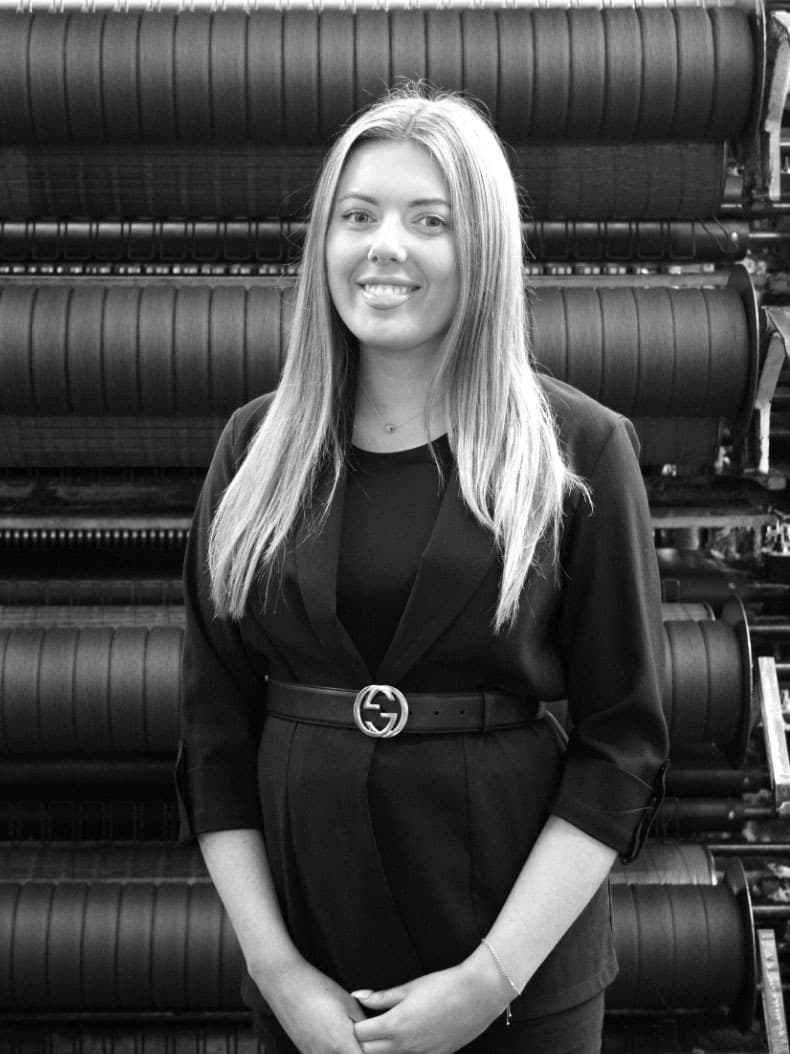 Kayleigh has worked in Health and Safety at Johnstons of Elgin for three years. With good exam results but no desire to enrol in college or university, she quickly realised there is more than one way to achieve your goals.

'I learned more about Johnstons of Elgin through their Schools Interaction Programme and applied to be a Finishing Administrator. I put myself forward for courses including NEBOSH, IOSH Managing Safely, and COSHH Assessor and developed a strong interest in health and safety. I continued progressing outside the finishing department and became a Health and Safety Advisor in 2020,' she said.

'My first Finishing Manager was a great mentor, helping me become who I am today. Throughout my ups and downs, he always supported me and provided me with useful advice. Everyone is treated equally at Johnstons of Elgin.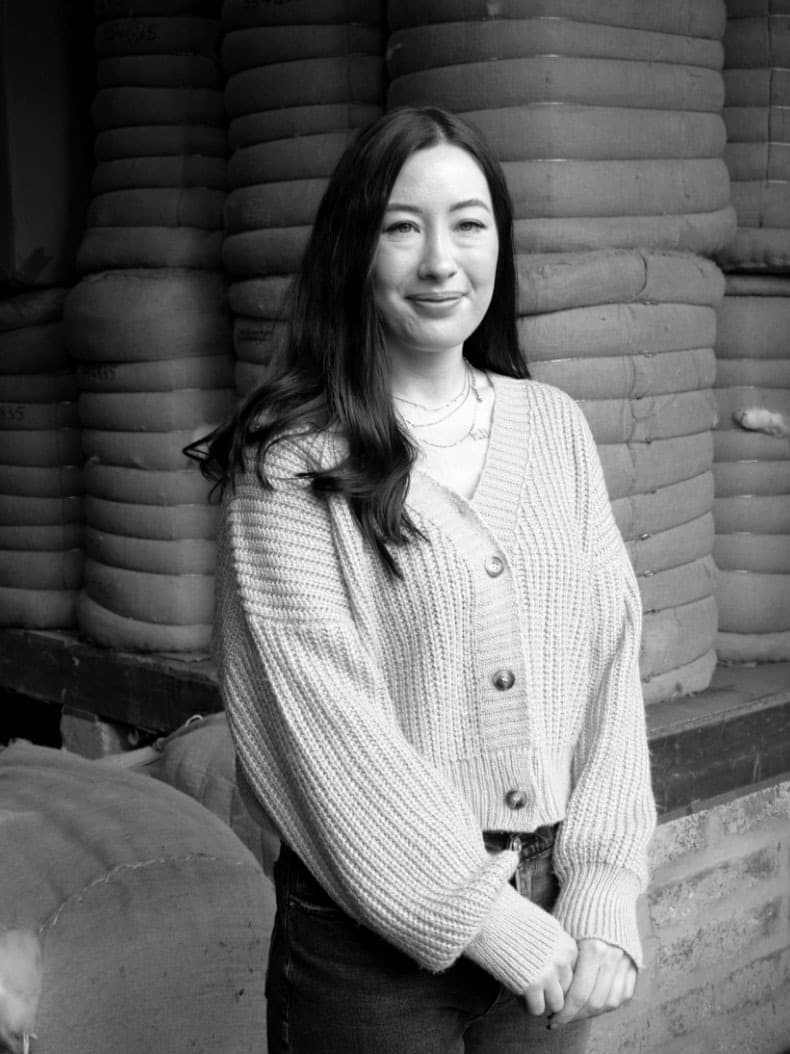 Our Private Label Development Manager Ashley Shepherd started in a graduate position, working her way up to Quality Assurance Manager before becoming Private Label Development Manager.

'I studied Fashion Design and Manufacture and then worked as a Garment Technologist and a costume maker for the BBC before joining Johnstons of Elgin as a Graduate. I did a mill tour while still studying and knew I wanted to work here, so I emailed my CV every week for over a year until the Graduate role came up,' she explained.

'I remember a lecturer telling me there were no opportunities in Scotland and that I would have to move to Manchester or London to work in this industry, but I was determined to stay in Scotland, and it turns out there are many prospects here.

'When I went to China to visit our fibre suppliers, it was incredible seeing the whole fibre process. Also, passing my Six Sigma Black Belt – who knew I could do industrial statistics? And, of course, the thrill of seeing one of our styles in store never gets old.'
The theme for this year's International Women's Day is #embraceequity. Find out more @internationalwomensday_global.
Newsletter
Sign up below for updates about Johnstons of Elgin products, services, stores, events and more. I acknowledge that my email address will be processed by Johnstons of Elgin in accordance with the provisions in our Privacy Policy.